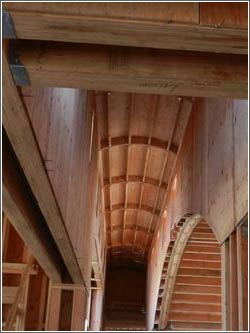 Betta Group, Inc. is a highly experienced Engineering design firm capable of meeting your architectural and engineering requirements. With over 15 years of customer service throughout the California and Nevada, Betta Group, Inc. has earned the loyalty and respect of our clients, both large and small. Attention to detail, commitment to client needs, and focused problem-solving are the cornerstones of our practice. We provide a full-service approach to architectural design and structural engineering for new buildings as well as building renovation and historical restoration of existing structures for residential, commercial and government clientele.
The hallmarks of Betta Group, Inc. are communication and teamwork with the client. Because a problem cannot be solved without defining it, we meet with Owners on a regular basis to discuss their goals for the design or building renovation project so that we can properly evaluate their concerns and requests. By asking the appropriate questions, Betta Group, Inc. helps the Owner define the criteria by which the project will be completed and ensures that the Owner and the Architect/Structural Engineer are working toward the same objective.
Betta Group, Inc. has vast experience in the engineering design of new facilities as well as building renovation, historical restoration, and the reuse of existing structures, preserving and matching existing materials and styles. Betta Group, Inc. relies on the breadth of its staff's experience using diverse types of materials and technologies to meet the unique challenges posed by each project, both in new construction and renovation. It is most cost effective to maintain existing fabric wherever possible, particularly in historical restoration projects.
Betta Group Inc. has a long standing commitment to involvement during every step of the process, from design all the way through construction. This includes a system of built-in checks and balances to achieve the proper design. It is our consistent quality and personal touch that provides incentives for our clients to return to us again and again.