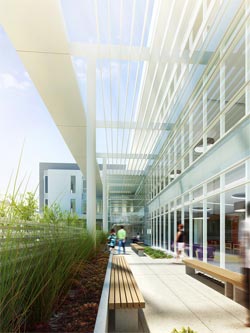 Environmental Consultants are commonly referred to as either a Green consultant or Eco-Consultant. As the economy moves toward a green paradigm, it is hard to define what being "green" is. Various government agencies have assembled parts of the puzzle (LEED, Energy Star, The European Union EMAS and EcoLabel Programs, and others), but becoming a green can be confusing. There is no hard and a fast standard for "green," as green is an ever evolving continuum.
Betta Group, Inc. as a Green Consultant will analyze many aspects of a business, and find ways that the business can become more environmentally friendly. Betta Group Inc., will calculate the carbon footprint of a business and make suggestions for reducing or minimizing that impact. We will examine the energy use of a company, areas where heat or energy are wasted and recommend improvements. Our team specializes in implementing recycling programs for the express purpose of lowering solid waste disposal costs, which in turn can have a positive impact to the business' bottom line. We design and manage for solar installation, weatherization and water use reduction. We provide advice and expertise on recycling in the office, incentives for carpooling, public transit use and if possible, bicycling to work for employees. We are focused on assisting our clients to be both a positive environmental influence as well as smart and profitable decision makers.
The concept of Triple bottom line (TBL) has moved to the mainstream of the business world. Betta Group, Inc. helps a business take these costs into account. The fees paid to a green consultant compensates for itself by the cost savings achieved from conservation in the workplace.